Mother & Daughter Date Ideas
Disclosure – This post about Mother & Daughter Date Ideas uses affiliate links that when clicked will earn commission for Mom Shopping Network at no additional cost to you.
It's not always easy to come up with Mother Daughter Date Ideas, especially if you have a teenager! Earlier this month I took my middle daughter on a mother daughter date, and it turned out to be a whole lot of fun.
This post contains affiliate links that help support this website. This means if you  make a purchase, I receive a small commission (without it costing you a penny more!). To learn more, please visit our Disclosure Policy.
We went to Bare Minerals at the mall and both of us got a makeover. My daughter really likes makeup so it was right up her alley.
Read about my favorite makeup products here! 
The lady who applied our makeup was very good. I think when I get rich, after getting a hairdresser (and maid, and cook) I might also hire someone to do my makeup. 🙂
We had a very fun time and I thought we looked pretty good, especially my beautiful daughter.
Even though I wasn't in need of any makeup during this trip, I did treat my daughter to a lipgloss she really liked.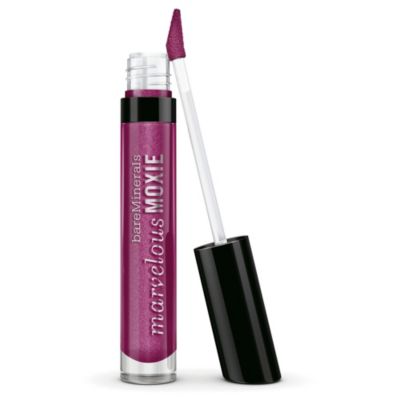 Coming up with mother and teenage daughter activities is a whole different ball game than when you have younger kids. (It's so much easier keeping younger kids entertained!) Teenagers are picky, and they don't want to just go along for the ride doing anything…it needs to be fun for them.
So on that note we've come up with Mother Daughter Date Ideas that most teenage girls would love…or at least be okay with. Because, you know, they're teenagers!
Mother Daughter Date Ideas
Go For Coffee
If you let your teenager drink coffee (mine doesn't every day but on occasion it's a treat for her) going to your local coffee shop makes for a fun date. Side note: Gift Cards make a great gift for your teen, plus they're great to have on hand for mother daughter dates! You can easily get a multi-pack of $10 Starbucks Gift Cards on Amazon.
For us, we have several drive through coffee shops that we absolutely love here in Oregon- big shout out to Dutch Bros! This still makes for a fun time because we drive through and pick up our coffee, then drive around town and chat. We might even park somewhere and just enjoy talking about school, makeup, boys…you know, the usual teenage girl interests, lol.
Go Out for Lunch
Taking my daughter out for lunch is a real treat. I let her pick the place, and she enjoys it knowing it's just going to be the two of us. Usually between ordering and eating there is plenty of time for good conversation, it's so important to keep the lines of communication open at this age.
See a Movie
Although this doesn't allow for as much conversation, we still enjoy going to see a movie together. Especially when it's one that we want to see but the rest of the family really has no interest. I took my daughter awhile back to see Joy when it first came out and it was a lot of fun. She found it very inspirational, and we did have a great talk afterwards about it.
Grocery Shopping
I bet you didn't see this one coming did you? I added this because if your daughter is into cooking or baking at all, it can actually be fun to let her help plan a menu, prepare a meal or make dessert. And all of these things mean you have to go grocery shopping to get the ingredients! (Be sure to make a grocery list first!) So taking her out to the store and letting her help you shop for what you need can actually be fun. Okay, so you might have to swing by and get that coffee afterwards anyway!
Hit the Mall
This is a mother daughter date that will please almost any teenage girl. Even if you're not planning on spending a ton, hitting the mall and seeing what's out there is just a good time. You can stop by the food court, pick up a snack, and just chat pretty much the entire time. I know when my daughter and I went to the mall, she has so much fun. Especially at Forever 21!
These are just a few mother daughter date ideas when you have a teenager, I know there are plenty more.
What's your favorite place to go with your daughter on a mother daughter date? Please share with us in the comments!
If you enjoyed this post, please Pin It!