It can be hard to find decorating advice when it comes to teenage girl bedroom ideas for small rooms. I mean, just how can a teenage girl decorate a small bedroom anyway?
When space is limited, you have to get creative! That's what I hope this post will help you do.
So what are teen girls looking for in a bedroom? When it comes to dream bedrooms for teenage girls, I think I have a few ideas.
This post contains affiliate links, which means if you make a purchase, we receive a small commission at no cost to you. To learn more, please visit our Disclosure Policy.
As a mom of three girls, my oldest is through the teenage years. But my other two are ages 15 and 12 (soon to be 13!) so I'm in the thick of finding cheap ways to decorate a teenage girl's bedroom .
What should a teenage girl's bedroom include?
Furniture
When it comes to teen girl bedroom furniture, there are so many options, even for small rooms.
Of course every teen needs a bed, and a day bed is a good option that can double as seating space when your girl has friends over. My oldest daughter used to have something similar to the one pictured below and she loved it.
Other teenage bedroom furniture ideas include desks, dressers, lounge chairs, shelves and bookcases. Of course with a small room, your teen will have to pick and choose which of these is most important to have in her room.
Teenage bedroom furniture with desks are a great way essentially get two pieces of furniture in a small space. Something like this would work really well in a small girls room I think.
Wall Art
It's so fun looking for teenage wall art ideas because the sky is the limit! Depending on what your girl is into, you can find anything from glam wall art ideas to wall art quotes. Even her favorite movie or TV show might have fun wall decor, or you could do a DIY wall art project together to create something special.
Another option to consider when it comes to wall art for teenage girl bedrooms is posters for girl rooms. My girls have everything from Disney Movie Posters to their favorite Movie and Game Posters.
Hanging wall art is a great way to decorate without taking up valuable floor space.
Check out this post on how to choose the best wall art for your space!
Bedding
From bright and colorful to an all white, crisp clean look, teen girls bedding spans the decorating spectrum when it comes to options available. Whether your girl is fancy or casual, I'm positive you can find something her style.
One place that has gorgeous bedding that any teenage girl would love is Target. Have a look at some of their teen girl bedding options here.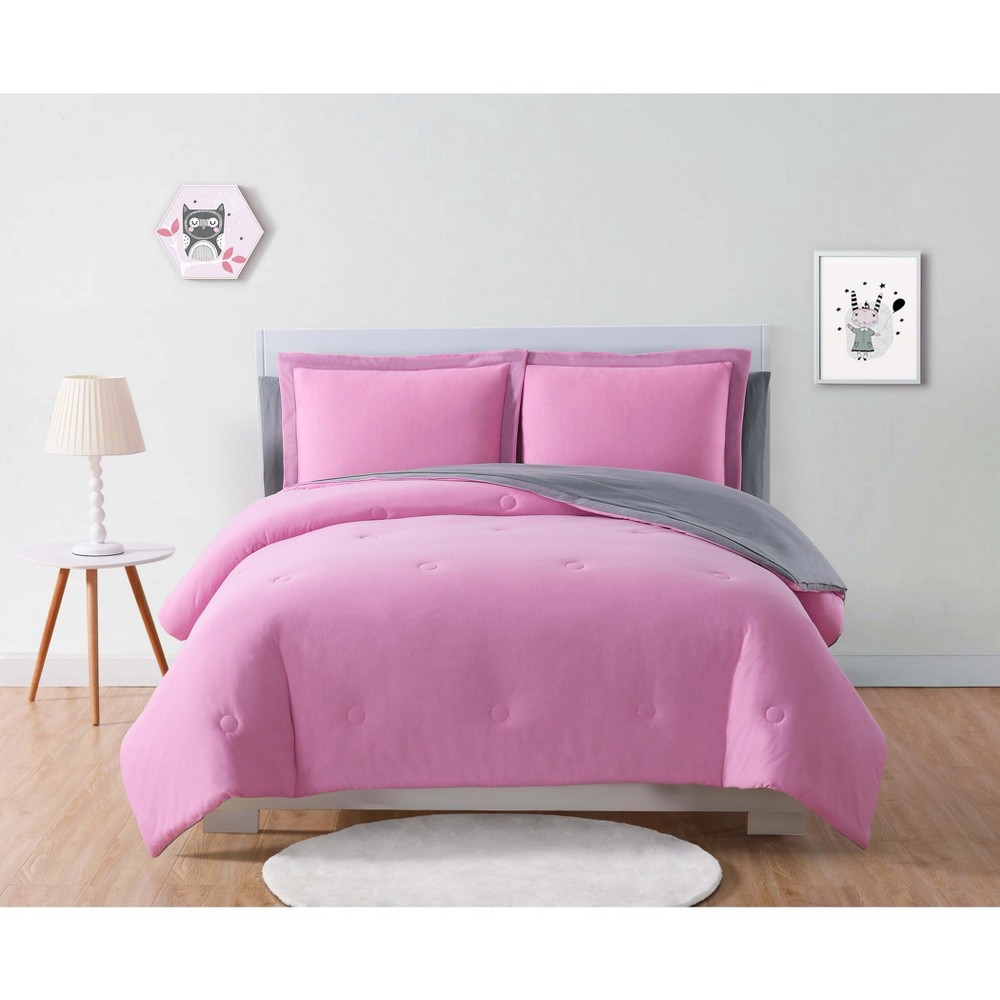 Curtains
It's not hard to find curtains for a teenage girl. Most stores like Walmart and Target have a variety of options. Even Amazon has a few great choices for teen girl curtains, I found some that I know my girls would love.
Try getting curtains that match your teen's bedding if possible. You can often find bedding sets with curtains at many stores including Target, Walmart and Amazon.
Decor
If you ask me, teen girl bedroom decor is a lot of fun to shop for. You can find cool ways to decorate your room even on a budget by shopping clearance sections, second hand stores, flea markets, and doing diy room decor projects.
Check out these neat DIY Room Decorating Ideas for Small Rooms from Buzzfeed.
Plus stores like Hobby Lobby and Home Goods have so many choices for affordable home decor. Finding the right teen girl room decor will not be a problem, I promise you!
I take my girls to Home Goods quite often when they're in search of something (okay truth be told, I'm usually the one in search of something!) and they always find the right piece. My daughter found the perfect white wooden shelf that matched the look of her room just right. It's one of our favorite places to find teenage girl bedroom ideas for small rooms.


DIY Room Decorating Ideas for Teenagers
Girls Bedroom Wallpaper
There are all colors, prints and styles of wallpaper for a teenage girl out there today. You shouldn't have any trouble finding something your girl will love.
Wall Decals are becoming increasingly popular because of their simplicity to install. Have a look at the Gold Flower Burst graphic decals in the picture below, it's available to purchase on Houzz along with many other beautiful wallpaper designs.
Teenage Bedroom Color Schemes
If you're not afraid of a little hard work, painting your teenage girl's bedroom is a great idea! (Plus your teenager can help you paint!) A different color can not only change the look of the room, but using light colors can and even make a small room appear larger.
See how to use paint colors to change the feeling of a room here. 
While some girls prefer more neutral shades, you can still bring in color with bedding, rugs, wall art and other home decor accessories.
As far as teenage girl room colors go, purple is still one of the most popular choices. Many girls still like pink but as they get older, tend to gravitate to more of a hot pink or salmon color.
Tapestry
Who says tapestries are only from the 70's? There are such neat tapestries that can go a long way in decorating a teenage girl's small bedroom. Here are a couple below I found on Amazon and Walmart, respectively.
Cool Things to Put on Your Bedroom Door
When my teenage girls were little, they liked to put stickers all over their bedroom doors. But as they got older, many of the stickers started coming off and now we're looking for more creative options.
These are a great choice as they are not only affordable, but they come off easily and don't leave behind the sticky residue that regular stickers do. Trust me, I've cleaned stickers off of three separate doors at our house….NOT FUN!
I love that you can find many inspirational quotes and phrases in wall decals. These are encouraging to our daughters and can remind them how special they are on a daily basis.
New Door Knobs
I discovered these really neat crystal ball doorknobs on Amazon and know my girls would love them! Replacing their door knobs wasn't something I had even thought about, but it's a neat way to add a little something extra to a small bedroom without taking up any extra space.
Over the Door Hook
Extra storage is always a great teenage girl bedroom idea for small rooms. Both of my teens have an over the door hook they use to store purses, bags, hats, scarves, robes and the like. It comes in handy and is a huge space saver too.
These are all the rage these days, you can't scroll Instagram for a second without seeing a letter board. It's a must have in trending teen room girl decor this year, plus it allows your teen to express herself by writing whatever she feels at the moment. It's also great for communication as you can leave notes to her on her door as well.
Well there you have it! We've covered a plethora of teenage girl bedroom ideas for small rooms, ranging from teenage bedroom furniture to decor, to everything in between! Hope you enjoyed it!
Studies show if you liked this post, you'll also find these ones helpful:
13 Amazing Decorating Tips That Will Transform Your Master Bedroom
How to Update Your Bedroom in 5 Easy Steps
If you enjoyed this post, please consider Pinning it!