As much as I'd like a laundry room makeover, it simply isn't in the cards right now. Maybe you're like me and you're stuck with a laundry room that doesn't inspire you to…well…do laundry!
Never fear, I've come up with some laundry room ideas on a budget. Nothing huge here, no knocking down walls or anything. We're talking a DIY Laundry Room Makeover, no experts needed!
This post contains affiliate links which means if you make a purchase, we receive a small commission at no cost to you. To learn more, please visit our Disclosure Policy.
Here are some Laundry Room Makeover Ideas that will have you inspired to tame the laundry monster in no time.
Okay I lied, I can't promise that because most of us probably aren't inspired to do laundry no matter what…but you get the picture.
Organization Ideas
Depending on the size and layout of your laundry room, some of these tips might work for you and some might not. If you need small laundry room organization ideas, you will have to go through and decide which of these will work for you. Give some thought to what will fit and what you really want to include in your space.
Cabinets
Cabinets are always a great thing to have as laundry room cabinets hide the mess. We already have two cabinets over our washer and dryer that we will leave in place, so for me, it's simply a matter of painting them.
DIY laundry room cabinets are a great way to give your laundry room a makeover on a budget. Save money whenever and however you can.
If you don't have cabinets for your laundry room but want to install them, consider looking at your local lumber store as sometimes they have pre-built options for cheaper than the big box stores. Of course they come unfinished and you can paint them whichever color you'd like. That's the fun part!
Hanging Rack
I don't know about you but for me a laundry room rack is a necessity. If you're like me and don't like to dry many of your clothing items all the way (especially shirts) you of course need somewhere to hang them.
A portable rack is a convenient and affordable option. You can choose from several types from a garment rack on wheels to a foldable drying rack that you can take down and put away out of site when not in use.
If your space allows, hanging a drying rack for clothes is definitely a good option and one you can do yourself. But a portable drying rack works just as well if you don't have the room or don't want to leave it up all the time.


Shelves
Adding a long wooden shelf that can sit directly over the washer and dryer like this one would be a great spot to add some laundry room decor.
There are such a wide variety of laundry room shelf ideas, from basic wood to industrial metal. You can pick up a shelf or two affordably (check out my favorite places to shop for farmhouse decor here) or you can even make one yourself.
DIY shelving is great because you can cut it to fit your space. My hubby made the shelf that hangs over our coffee bar and I just love it. So I'm really hoping I can talk him into making one for my laundry room too when I'm ready to tackle the project.
 Storage Baskets & Bins
Storage baskets & bins, how do I love thee? Let me count the ways! I'm a self-described basket addict. Big or small.  Wicker, wire, heck even plastic…I love them all. Wooden and metal bins & trays too! Nothing says organized like having everything thrown in a basket, am I right?
Baskets are an easy way to keep track of items, and a quick way to clean up items that are all over the place (like when company's coming over in 10 minutes!)
Laundry Room storage baskets are great for old rags, dryer sheets, laundry detergent pods, and odds and ends. They are definitely practical, but can also be used as decor for housing faux flowers, candles, knick knacks and more.
They can be picked up very affordably at places like The Dollar Tree. You can even DIY those Dollar Store Bins and create stylish storage.  Or watch for deals and pick up pretty ones at Decor Steals, Hobby Lobby or Antique Farmhouse.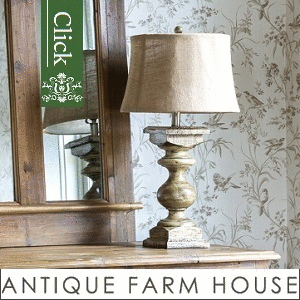 Laundry Baskets
This is something that needs work at my house. I've always kept a laundry basket on top of my dryer (like for the last 25 years) that holds our dirty whites. Towels, socks, undies…they all go there. We have so much laundry as a family of 6, it's just been easier for me to separate it this way. Even though the kids have their own baskets and do their own laundry, they still separate it and put their whites in the family basket (that mom washes) and then wash their own load of colored clothes.
Then we have a couple empty baskets that go floating around the house (that are usually full of clean clothes) that I keep in my bedroom closet when they're not in use. I don't like this method at all and would love to store all my empty baskets in my laundry room area but have yet to come up with a way to do it in our small space.
If you have the room, I love this idea of a laundry basket dresser  to hold all your laundry baskets. Here are plans to build a laundry basket dresser for your laundry room if you're the DIY type. If we had the space I would totally do this!
DIY Projects
Walls
We have yucky old dirty wallpapered walls in our laundry room. The easiest way to update the walls is simply to paint them. You can get paint of course at any hardware store, but also sometimes at places like ReStore for a fraction of the cost of new. (Habitat for humanity Restore is a nonprofit home improvement store that sells home accessories, building materials, furniture and more to the public at a fraction of the retail price.)
Another option of course is to removable wallpaper. There are peel and stick options now that are much simpler than traditional wallpaper.
Personally I'm going with painting our laundry room walls just for the fact that I'm tired of the wallpapered look and would like to add some nice color to the room.
Floor
Sometimes a new floor isn't an option, especially if you need laundry room ideas on a budget.  After investigating a little I found this Laundry Room Reveal over at DIY Beautify and you have to see what they did to their floors! Read the DIY floor post here.
I love that it was so affordable for their small space, which is what we have too. I didn't even know about peel and stick tiles, I'm totally showing this to hubby and hoping to do it in our laundry room.
Another option is DIY Stencil Painted Floors, have a look at this post for ideas!
Laundry Room Decorating Ideas
My favorite part! Finding decor to makeover your laundry room is the fun part. And believe it or not doesn't have to break the bank.
Laundry Room Wall Art
Any beautiful pictures that you love will make great  laundry room wall art. Whether it's family photos, paintings, art prints, mixed media, drawings, or anything else, anything goes here. You are only limited by your imagination as you can find or create many of these on a small budget.
Laundry Room Signs
There are plenty of really neat Laundry Room Signs. Personally I like the wood signs but I've also seen some really neat metal laundry signs. You can find everything from cute little sayings to just the words Laundry or Laundry Room. Handmade Laundry Room Signs are all the rage right now too and can be found at local shops and online.
Laundry Room Printables
Printables are so popular right now. People love being able to buy something and have access to it right away. There are lots of online shops that sell laundry room printables. You can even find  FREE Laundry Room Printables if you know where to look.
Laundry Room Wall Decals
Decals are an easy and cheap way to add a flair of decor to your laundry room (or any room, for that matter). They are usually super easy to apply and more affordable than getting an actual sign. You can definitely find budget friendly laundry room decals in a wide variety of options. Amazon and Etsy are both great places to score inexpensive laundry room wall decals.


Laundry Room Rugs
Having rugs or mats to go in front of the washer and dryer are a must at my house. The fun thing about laundry room rugs is you can easily switch them up often. I like to have several of my favorites on hand, that way I can lay on down straight away while washing another.
Laundry Room Knick Knacks
This is just the fun home decor that is there for no other reason than to make the room look nice. And to make you happy! Jars, shells, small wooden signs, figurines, antiques. Whatever your thing is, make sure to have a few pieces you love in your laundry room to inspire you. Because we all can use a little inspiration when we have to do laundry, right?!
There you have it, super simple DIY Laundry Room Makeover on a Budget ideas! Which laundry room tips are your favorite?
Studies show if you liked this post, you'll find the following helpful as well:
The Best Laundry Tips You Need to Know
How to Decorate Your Home on the Cheap
If you enjoyed this DIY Laundry Room Makeover on a Budget, please pin it!