Many of us want to redecorate our homes (or just move to the beach…but that's another story!) but we just can't justify the costly expenses of redoing things that aren't necessary or are purely cosmetic in nature. But what if I told you that there are ways that you can redecorate your house on a budget, would you believe me?
This post contains affiliate links for your convenience, which means if you make a purchase, we receive a small commission at no cost to you. To learn more, please visit our Disclosure Policy.
Now I know everyone's budget is different, so when I say 'on a budget', it might mean something totally different to you than it does to me, or even the lady down the street. The good news is that almost anyone can redecorate no matter what their budget, you just have to make sure you're shopping within your means.
Here Are a Few Ways That You Can Redecorate Your House on a Budget
Take One Room at a Time
If you're like me, you might sit back and look at everything you want to do around your house. Redecorate the living room, remodel the kitchen, paint the kids rooms, update your master bedroom…the list goes on and on. It can get quite overwhelming if you let it.
Instead, focus on just one room that you want to update. Look around that room and figure out what changes you want to make. Start with cleaning and organizing. Get rid of what you don't need or any old decor or furniture you'd like to replace (that is, if you're going to be able to replace it right away).
Then, get to work making your updates and shopping for new items.
After finding out we aren't going to be able to move at this time, my husband and I decided to update our house one room at a time. We started with the Living Room and made decisions about what we are going to be able to change right now, and what might have to wait until later.
This is how we are updating our living room:
Fresh paint– done!
Coat rack– getting the supplies to make one this weekend (hopefully!). – done!
Entry bench– still looking for one! Done!
Wall art– done!
Picture frames for family photos- still looking for the right ones! Found them…finally! But unfortunately they haven't made it up on the wall yet. I'll get to it!
Lamp– done!
Sectional– we had already purchased this a few months back (before we decided we were making updates) as we were really in need. But the new sectional fits in very nicely with the new additions.
Chair– although we could definitely use one, the large oversized living room chair we have was my mothers and I just can't bring myself to get rid of it. Plus it's still in good shape and very functional. So instead, I decided to cover the green monster (LOL) with a white chair cover. Which as of now is an old tablecloth, ha ha! Maybe in the future I'll update this but for now, it works.
Entertainment Center– We would eventually like to downsize to a smaller media cabinet (right now we have a huge entertainment center that surrounds our 55 inch TV and takes up a lot of space). But this is one update that will have to wait.
Floor– this will be awhile as we're not replacing our floor until we remodel our kitchen (hopefully sometime next year). So for now, we're living with the carpet.
If your budget is small, consider shopping at thrift stores, second hand stores, and antique stores. We attended a flea market and hit an antique store and two second hand stores last weekend. Although we don't always find what we're looking for, you can definitely get decor at a much cheaper price. I found a great handmade sign for my coffee bar that we're working on once the living room is done.
There are also many stores online that have good deals. One of my favorite daily deal sites is Decor Steals, but their merchandise usually sells out very quickly so you want to really watch their site if you're looking for something specific. (I signed up to get their daily emails so I can see if they have anything I want daily).
Do it a Little at a Time
Maybe you can't tackle an entire room right now. That's fine. Still, decide what you want to change and then do one thing at a time. Paint. Buy one piece of furniture, or one piece of decor. Add throw pillows to your couch. Some new wall art. A rug. Whatever that one thing is, do it.
It might not even be buying anything, it might be organizing, cleaning or decluttering your house and getting rid of unused or unwanted stuff. Try to use what you have or what you have been given by others to redecorate. You'd be amazed at how little changes like organizing and cleaning up can give your house a whole new look!
I know for me, just making small changes can affect how I feel about a space. Tackling one project,  maybe cleaning out and organizing your pantry, will help you get excited about the other possibilities around your house.
On a budget? Try these:
Instead of buying new throw pillows, get pillow covers. Much cheaper.
Want a piece of furniture to look different but can't afford a totally new one? Consider repainting it.
Check garage sales and Facebook groups for items still in good condition that you can get for way cheap.
Shop Within Your Means
Whether you can afford the latest and greatest, shop sales, or even frequent your local Dollar Tree and thrift stores, as long as you know your limits you can decorate successfully. One of my new favorite places is Hobby Lobby for decorating ideas!
As I said, your budget might be totally different than someone else's, and that's okay. But the last thing you want to do is overextend yourself.
We decided that we're finishing our living room and doing our dining room. Which is basically just repainting the walls, adding a wood plank wall and setting up our coffee bar. (Again, floors will come later with the kitchen). Then we will work on making sure everything is paid off before we move ahead with any further projects. As of now, we only owe on our lamp we purchased at Lowe's. But we are also going to get our material for our new coat rack there, so we will probably owe them around $110-$150 (depending on pricing). And worst case scenario, we might put our bench and coffee bar on credit and pay it off at tax time if we can't find anything local at second hand stores (which I'm still looking!).  Still, I'm trying to find one as inexpensive as possible.
Update: Our coffee bar is done, you can read about it here.
Note that using credit is a personal decision and not everyone is comfortable with it. I strongly suggest you do so sparingly and really evaluate your ability to repay. It's too easy for credit to snowball out of control- yes, I'm speaking from experience here!- and before you know it, you owe so much your payments are out of control. That's why I recommend only doing a little at a time and paying that off before you move on to something else. But only you know your budget and limits so that part is up to you to decide.
I hope these tips will help you learn that you really can redecorate your house on a budget. We are living proof that you don't have to have a ton of money to spend. You can make small updates one room or project at a time. This can keep you happy while inspiring you to keep going and do more.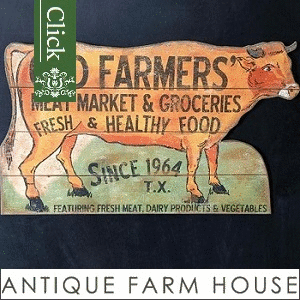 Which room in your house would you like to redecorate first? Let me know, I'd love to hear your plans! Leave a comment below. Oh and if you need help finding anything, leave a comment as well. I'd love to help you look…shopping is kinda my thing! 🙂
If you enjoyed this post, please pin it!