Everyone talks about back to school fashion for kids, I've even posted about it here and here. But let's not forget about back to school fashion for moms!
This post contains affiliate links that help support this website. This means if you  make a purchase, I receive a small commission (without it costing you a penny more!). To learn more, please visit our Disclosure Policy.
When the kids go off to school, what does your day-to-day wardrobe look like?
Now I know this is different for everyone.
For me as a work at home mom, my back to school clothing looks a little something like this:
T-Shirts
I love a comfy t-shirt, there's nothing quite like it. And when it has an inspirational or funny saying on it, even better!
One place I love to find t-shirts is Jane.com. They always have a nice selection of mom t-shirts, inspirational t-shirts, funny t-shirts and more!
Comfy Pants
Some women swear by jeans, and say they're the most comfortable pants ever.
For me, it's lounge pants/leggings/stretchy pants all the way!


I love these leggings from Jane.com.
And these from Lane Bryant
.
Cozy Dresses
Being able to just throw on a dress and be done is amazing, nothing easier than that!

This dress from Cents of Style is amazing!
And I could LIVE in this one!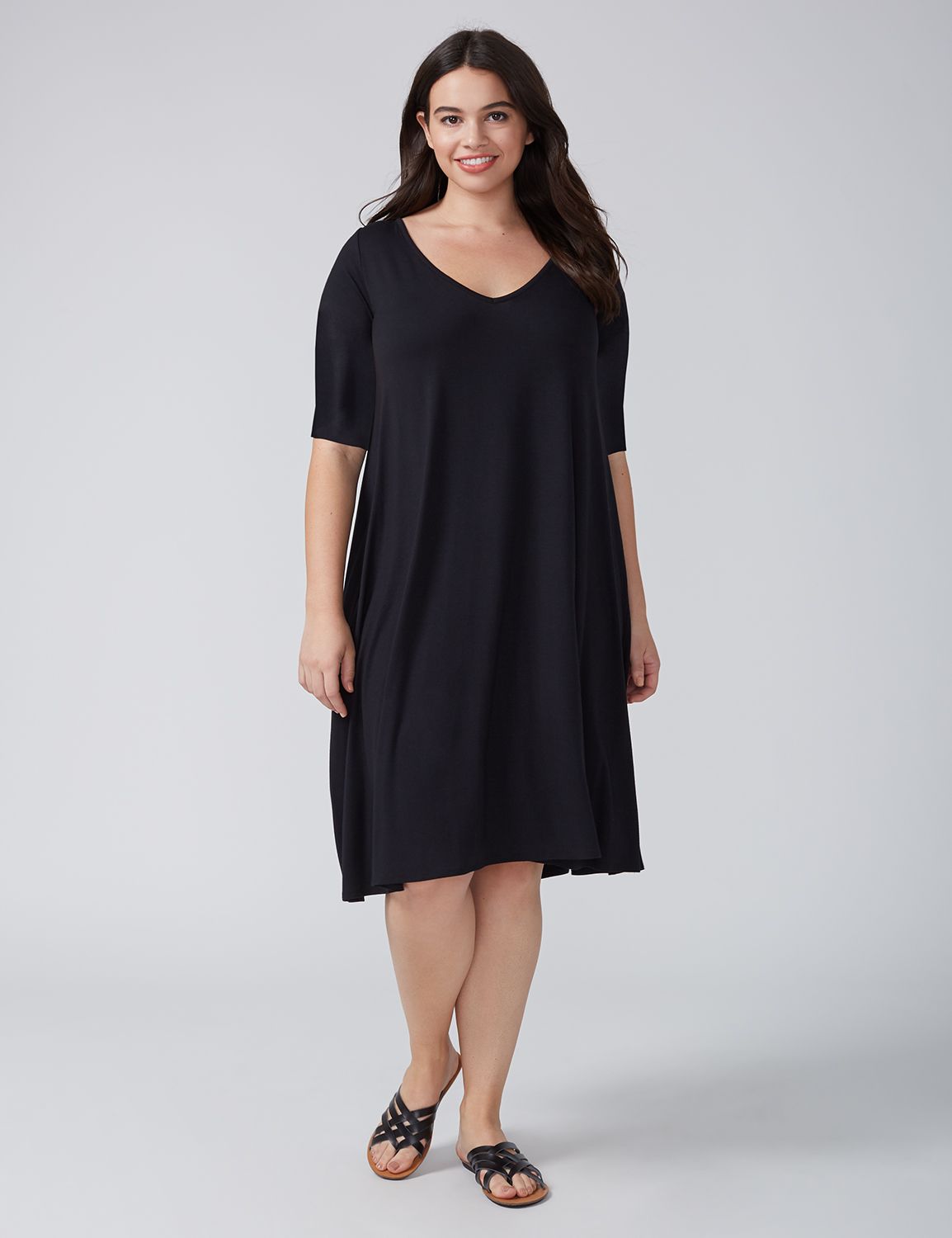 It's all about feeling comfortable, but you don't have to sacrifice style for comfort with these back to school fashions for moms!
More back to school fashion choices
Jeans
Jeans are usually a favorite among most moms. Gone are the days of the dreaded 'mom jeans', today's style of mom jeans are cute, comfy, and fit all shapes and sizes of women.
Cozy Sweatshirts
Also another favorite of mine, I usually live in sweatshirts in the fall and winter. My absolute favorite sweatshirt I own is from Life is Good, it's super soft and cozy!
What's your favorite piece? Let me know in the comments!
Chances are if you enjoyed this post, you'll also love these ones about  Plus Size Fashion and finding deals on women's clothing.
Enjoy!